Transform corporate training to memorable and engaging experiences
Talent Attraction Services »
Our ways of working continue to evolve and it is a never ending cycle of finding ways to be more efficient. Most of the process advancements are greatly achievable through the use of technology and we have the most up-to-date platforms that can support your goals on delivering tasks faster and smoother and best of all, are easy to use without any programming background.
Whether it's sourcing, screening, retaining talent or growing your talent community, our globally acclaimed technology platforms will activate your first step to building the organization of the future.
Unleash and enhance your talent's capabilities
Intelligent Talent Assessment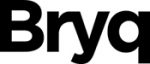 Measure your candidate's cognitive and psychometric skills and make better and objective data-based decisions with AI talent intelligence.

Address and resolve your intense hiring demands, face off fierce competition for talent and overhaul your employee experience to meet candidate expectations.

Meet the high demand for talent through Harver's automated solutions that enable you to engage, hire, and grow the right talent faster and more efficiently.
Featured News and Insights
Career Technology Services
Grow and enhance human capabilities with our recruitment technology solutions.
In order to propel organizations for the future of work, we bring in the best and most advanced recruitment tools that allow technology and human capabilities to work together and unlock talent potential throughout their whole career journey and therefore bring outstanding value to the company's headway.
DEVELOP YOUR BEST TALENTS WITH US