Slide 1
Bridging great organizations and talented people.
We are committed to transforming careers and serving as the bridge between great organizations and talented people.
Slide 2

Be on the A-list! Join our talent community to safeguard your future and advance in your career.
Your Total Talent Solutions Partner

Viventis through the years being at the forefront of unlocking talent capabilities and emerging talent technologies partners with LiveHire, an award-winning Total Talent Acquisition & Management Platform to address the business needs of every organization to better attract and engage talent through a single technology solution. 
Take the next step with us.
Join us for exciting activities at PMAP!

Your Total Talent Solutions Partner
To help companies respond to fast changing shifts in the recruitment lifecycle that allows every organization to become more agile in their approach. We are pleased to announce that we have partnered with LiveHire to complete our vision to: 

Empower candidates, your people, and recruitment processes through technology.
We have the solution for every recruitment need
Our unique approach combines CRM and ATS functionality, producing the ultimate end-to-end hiring experience
Contingent Direct Sourcing
Organisations are becoming more reliant on contingent workers. We can help you reduce hiring costs, while finding innovative ways to source talent.
Enhance workforce visibility to identify internal hiring opportunities, improve employee retention and reduce recruitment costs.
Outplacement Job Matching
Empower former employees with a job matching technology solution that guides and accelerates their career search.
A deeply integrated experience layer for SAP SuccessFactors that creates a world-class candidate and recruiter experience.
Whether it's sourcing, screening, engaging, nurturing relationships with candidates or growing your talent community and overall candidate experience, Viventis Career Technology and LiveHire will activate your first step to building the organization of the future.
62 %  faster time-to-hire 
52 %  reduction in cost-to-hire
17 minute median  candidate response time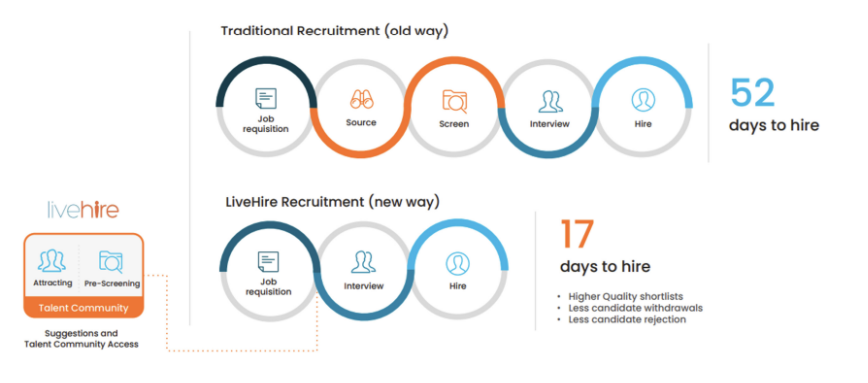 1. Build your Talent Community
Your single, simple destination for all talent interested in you.
Create genuine and authentic relationships with candidates
Build a more diverse workforce
2. Candidates & employees create a single Talent Profile
everything realting to the candiadate all in one place, secure and private.
3. Artificial Intelligence (AI) enabled/driven platform
Machine Learning is embedded in the platform and acts as a virtual assistant, providing a shrotlist of suggested candidates to save you time.
4. Develop Talent Pools to maintain a steady stream of candidates for the roles you'll need in the future
Send and receive all communications between candidates/employees and recruiters via SMS and email, direct to their smartphone, ensuring rapid responses and a better, more human candidate experience.
Features of LiveHire you Can't miss!
Branded Talent Communities and Talent Pools
Native 2-way Text Messaging
Intelligent matching and live talent search
Analytics & talent intelligence
Live candidate profile
Efficient sourcing and engagement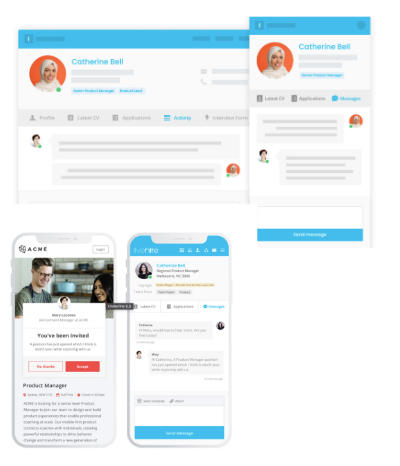 Ready to take the next step? Book a meeting with our experts!
Client Case Studies and eBooks
How LiveHire Helped Optimise the Vodafone TA Process
From Excel Spreadsheets to Recruitment...
Tactics for Effortless High Volume Hiring
Other Recommended Viventis Services
It all starts with the right people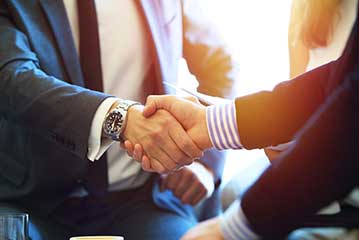 We offer outstanding recruiting and staffing services that will ensure that your company hires the best talent fit for your organization.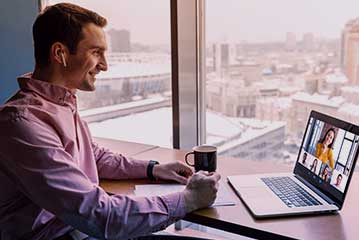 We will assist and support your organization in unlocking and achieving the full potential of your people, thus promoting professional growth and evolution.